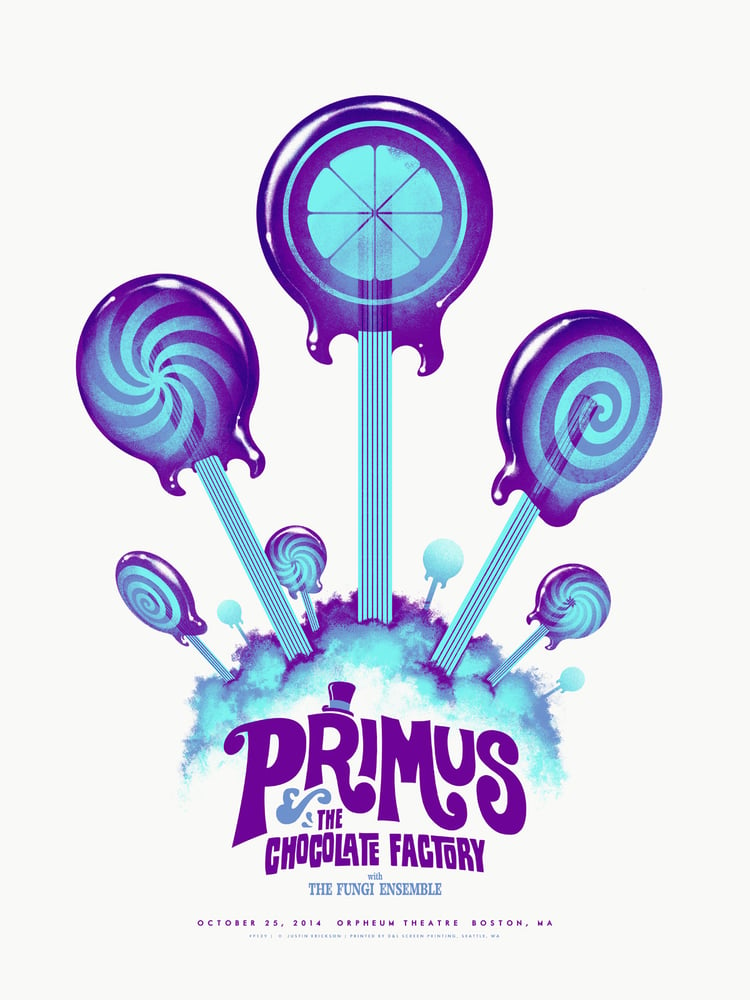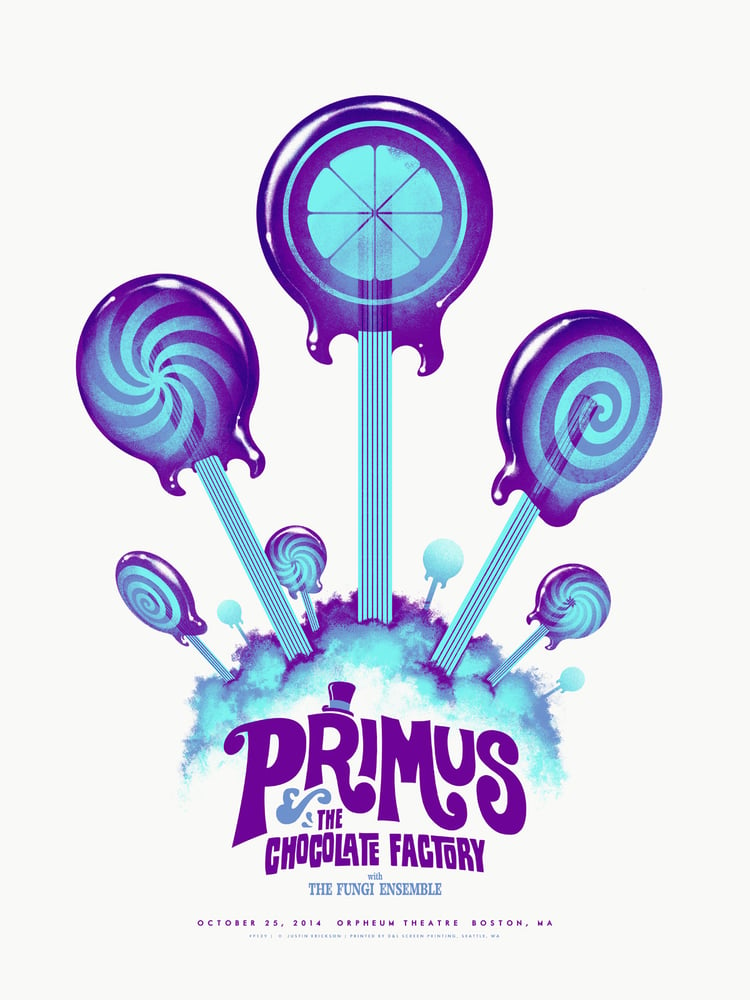 PRIMUS (variant)
$70.00 / Sold Out
Artist variant version of gig poster for PRIMUS & THE CHOCOLATE FACTORY feat. THE FUNGI ENSEMBLE
October 25, 2014. Oprheum Theatre, Boston, MA.
18" x 24" 5 colour screen print featuring special clear gloss on the guitar-pops! The gloss is only on the variants, not the main. Signed and numbered by the artist. Edition size of 60.
Printing by D&L Screen Printing
NOTE: All orders shipped from Canada.
NOTE: All orders ship 1-3 weeks from order date.